Latest Cricket Odds
From the twists and turns of a five-day Test match to the frenetic slugfest of the Indian Premier League, there's plenty of betting opportunities for passionate cricket bettors. However, if you're new to betting on cricket online, you may well be stumped as to exactly where to begin. Take a look at our list of the best bookmakers for cricket betting to pick out your favourite, sign up and start betting today!
How We Review the Best Cricket Betting Sites
Our comprehensive cricket online betting review process covers various characteristics to ensure you get the most all-round appreciation possible. Deciding on the best platform for your personal betting preferences is fundamental to long-lasting enjoyment. At Compare.bet, we consider various factors, including the range of odds, licensing, payment methods, betting offers, and more. This gives our readers the tools to choose the top cricket online betting platforms and maximise their overall enjoyment. Check below for a rundown of the integral attributes to examine: 
Licences and Auditing
Checking for licensing from the UK Gambling Commission is one of the first things on our cricket online betting checklist. While the regulator can never completely guarantee that an operator is playing by the rules, it will hand out heavy sanctions for any offences. By and large, this keeps cricket betting sites UK safe and secure. 
The consequences of betting with unlicensed bookmakers are wide-ranging. Punters may have trouble withdrawing their rightful winnings or encounter an unfair betting experience. Our review process ensures all recommendations are fully licensed and safe, so you don't have to worry. 
Betting Odds 
Searching for competitive odds across a range of cricket betting markets, and for specific events such as The Ashes winner odds, is a fundamental part of our review process. Let's face it – this is arguably the main characteristic punters look for nowadays. Betting with a bookmaker that has a poor range of odds can be extremely frustrating, especially if you're making all the right calls and not winning as much as you could elsewhere. 
We also examine the variety of fixed odds and spread betting options to give you a clear picture of what each cricket online betting site can offer. Everybody has their own preferences, but with our in-depth betting odds-focused reviews, you can understand the top platforms for you. 
Payment Methods Available 
Another equally frustrating aspect that can stem from playing at the wrong cricket online betting site is the absence of your preferred payment methods. We pay close attention to the banking framework available to ensure that our readers are clear on which deposit and withdrawal methods are available at each bookmaker. 
Additionally, our review team looks for broad limits on minimum and maximum payments. More importantly, we also check for any hidden fees, as these can be a nasty surprise when you come to withdraw funds. 
Bonuses and Promotions 
Our review process places significant emphasis on cricket betting online promo opportunities. All leading UK bookmakers offer various bonuses, especially welcome deposit deals that can greatly enhance your bankroll. We're determined to give an exhaustive exploration of the top betting offers, going into comprehensive detail regarding bonus funds, wagering requirements, and other t&cs.  
And it doesn't just stop at new customer promotions. We also make sure that existing players can benefit from regular ongoing bonuses. These can include boosted cricket odds on tournaments like The Hundred and various other betting incentives. 
Customer Service 
Considering the customer service options at cricket betting sites UK that punters can enjoy is crucial to an entertaining and problem-free betting experience. Nobody wants to be stuck in a position where they cannot access their deposits or bonuses. A top-tier customer support team can solve these problems in a jiffy, allowing for more time betting and less time worrying. 
This is an especially important characteristic when betting online, as you may also occasionally have queries relating to your account or perhaps how specific cricket odds evolved. We run extensive customer support tests to ensure polite, helpful, and genuinely supportive staff.
Best Cricket Betting Sites Reviewed
Bet Storm is a relatively new sports betting and casino platform that launched in August 2021. The operator uses a vibrant, lightning-inspired aesthetic echoing the interesting "Lightning Can Strike Twice" slogan. Cricket betting options are abundant, with the interface making it easy to place stakes on various betting markets in a broad range of countries. We even found options in Jersey and the United Arab Emirates. 

Punters also benefit from competitive odds on everything from top bowlers to over/under runs. Bet Storm has a great selection of betting offers, with new customers enjoying a bet £10 get a £10 free bet welcome offer. The live multiview area is another highlight, allowing users to group live betting events under one category for easier access. 

Pros:

Handy live multiview category for live betting preferences
Great rewards scheme and bonuses for existing customers
Mobile-optimised HTML5 website for seamless mobile betting
Fantastic cricket betting worldwide coverage

Cons:

Lack of cricket betting app

HeySpin Sport started life as an online casino platform but has recently expanded into the sports betting industry with brilliant results. Few other bookies can offer such an extensive range of cricket odds. I found the layout to be a little busy but this merely highlights its level of in-depth offers relating to cricket betting options, with international competition coverage alongside specific leagues in India, England, and elsewhere. 

The bookmaker takes a generous approach to its welcome offer, with a bet £15 get £10 promotion for new customers. And in terms of security, HeySpin Sport has UK Gambling Commission licensing alongside a range of security features, including 128-bit SSL encryption and partnerships with responsible gambling organisations like BeGambleAware.

Pros:

Exhaustive cricket betting options and other sports
No-nonsense sports betting layout
Straightforward bet builder
Renowned online casino section

Cons:

Grosvenor is one of the UK's most well-established and reputable gambling brands, with its casino and sports betting platforms enjoying significant popularity. It has over 300 cricket online betting opportunities at the time of writing, which will expand even further during major tournaments like the upcoming 2023 Cricket World Cup in India. 

Although Grosvenor doesn't have quite as many international cricket betting markets as other competitors, I thought it had a comprehensive range of competitive odds on domestic competitions like The Hundred. The options even go as deep as the County Championship Division 2. First-time bettors can also take advantage of a unique "Double The Odds" welcome offer on their first wager.

Pros:

British gambling staple
Highly-rated cricket betting app
Unique "Double The Odds" welcome offer
Integrated casino section

Cons:

Not quite as much international cricket competition coverage
Cricket Formats Explained
There are different formats of cricket, and different teams usually excel in one more than others. It's important to understand the different variations and which teams are better at which format before you place a bet. Let's have a look at the main cricket formats you can bet on. 
Five-day International Test Matches
Test cricket is the oldest form of the game and is played in the first-class format of the game, meaning games are played over a minimum of three days with two innings per side. Test matches are considered the most complete examination of teams' and individual's playing ability and endurance. Not all teams can play test cricket, with only twelve being granted test status by the International Cricket Council. Those teams are England, Australia, India, Pakistan, New Zealand, Sri Lanka, West Indies, South Africa, Bangladesh, Zimbabwe, Ireland and Afghanistan. Betting on test match odds is unlike any other form of cricket, with large gaps of time in between the action. Nonetheless, these gaps will certainly favour those who enjoy live betting. 
One-Day Cricket
Also known as Limited Overs Cricket, this game was developed in the 1970s and changed the game as we know it today. One-day cricket is limited to 50 overs per innings with both sides getting just one chance to bat and field each. This means that one-day cricket matches are over far quicker than test matches. One-day cricket can be played both internationally and domestically, with the pinnacle of the format being the ICC Cricket World Cup which is held every four years. 
Twenty20 Cricket
Twenty20 (T20) was popularised in the 2000s and, as a shorter form of the game, is a faster and more exciting version of cricket than even the one-day format. It's played mostly in line with the traditional one-day rules, but with teams limited to bowling just 20 overs each innings instead of 50, games can be over in as little as three hours. T20 cricket is all about making as many runs in as little time as possible, so don't be surprised if you see several batsmen pick up centuries in no time at all. 
First-Class Domestic Championships
These cricket matches are played in the first-class format of the game and are contested by regional, rather than national cricket teams. In England, these teams are divided into counties such as Essex and Yorkshire and play in the English County Championship. Whereas in countries like Australia, states like Queensland and Victoria face off against each other in competitions such as the Sheffield Shield. 
What Cricket Tournaments Can I Bet On?
As the sport is played in so many different formats, there are a variety of different tournaments to bet on. From domestic T20 leagues to international test series, let's get the lowdown on the key cricket competitions available to bettors in the UK. 
The Ashes
The Ashes is arguably the most tightly contested and well-known cricket test series in the world. Played between England and Australia every two years since 1882, the two nations take it in turns to host the five-test series. The latest series in 2019 was drawn, but of the 71 different tours only six have finished level so don't expect the honours to be even too often whenever these two countries meet. 
Border-Gavaskar Trophy
The Border-Gavaskar Trophy is a test series contested between Australia and India usually every two years since 1996. The quality of cricket on display between these two giants of the international game is always first-class, so you can expect the test match odds between these two sides to be tight right from the start. India are the current holders, having won the trophy three times in a row since 2017.
The Cricket World Cup 
The Cricket World Cup is played in the one-day international format of the game meaning that innings are limited to just 50 overs. The competition is regularly action-packed and the last edition of the tournament in 2019 didn't disappoint with England's overall victory coming in the final ball of a super over. The competition is held every four years so you will have to wait until 2023 for the next Cricket World Cup which will be held in India. 
T20 World Cup 
T20 is arguably the most popular form of the game and the T20 World Cup is the international pinnacle of the format. Held every four years, the tournament is contested by the best of the best and has been hosted in a variety of countries. From England to India, players will have to adapt to the conditions quickly in order to succeed. 
Indian Premier League 
The Indian Premier League (IPL) is one of the most-watched sporting events in the world with millions of fans from across the world taking part in IPL online betting. Held in the T20 format, the IPL is one of the flagship tournaments in the cricket calendar. It attracts the biggest names in world cricket, giving fans at home the chance to watch the best of the best face off against each other in a competition like no other. The IPL is held every year between March and May giving bettors a two month period to make the most of the best IPL cricket betting sites. 
Big Bash League
The Big Bash League is Australia's premier domestic T20 competition, held over the Southern Hemisphere summer between December, January and February every year. In terms of attendance, it ranks alongside the IPL as one of the most popular domestic sports leagues in the world, and with some of the best cricketers from around the globe competing each year, you won't be short on brilliant cricket action to bet on. 
T20 Blast 
The T20 Blast is England's flagship domestic T20 cricket competition and is contested between eighteen different counties held throughout the English summer. The tournament is one of the most tightly contested cricket competitions in the world, with no side dominating for long. So expect the unexpected when you bet on the T20 Blast.
Other high profile domestic T20 competitions include the Pakistan Super League, the Caribbean Premier League and New Zealand's Super Smash.  
How to Get Started at a Top Cricket Bookmaker
Finding the cricket betting site that suits all your needs can be a daunting task. Luckily we at Compare.bet have done the hard work for you by explaining how you can make the right choice. Let's have a look at how you can find and sign up to the best cricket betting site for you. 
Read our reviews
The first step you need to take is to look at our curated list of top-rated sportsbooks and read our in-depth reviews. These will give you the lowdown on everything from the quality of bonuses on offer to the range of banking methods. We'd always recommend making as considered a choice as possible when signing up to a new site and our reviews can help you do just that. 
Sign Up
Once you've made your choice, follow our 'get bonus' link to begin your sign up process. You'll be required to verify your identity before you can place your bets. This is known as a Know Your Customer (KYC) check. It's a simple process, you'll only need to provide proof of identity, such as a drivers licence or your passport, and proof of address, such as a recent utility bill.
Claim your welcome bonus
Once you've signed up to your chosen site, you can then claim your welcome bonus if you wish to. Some bookies will require you to make a deposit first, so make your way to the cashier page and deposit your funds with a banking method accepted by that sportsbook. After this, you should be ready to claim your welcome offer!
Place your bets
Once you've signed up to your chosen betting site and claimed your welcome bonus, you should be all set. The only thing left to do now is to lay your first bets on some high-class cricketing action.
Cricket Betting Markets 
There's a great range of possible markets bettors can wager on when it comes to cricket, with options ranging from the match result to the method of next dismissal. Let's have a look at the betting options that punters can make the most of at the best cricket betting sites. 
Match Result 
The match result is the simplest bet you can lay at an online cricket betting site as you are simply predicting who you think will win the match. How you come to this decision will depend on the format a game is played in. A team can specialise in one form of the game, such as T20 cricket, but struggle when it comes to test matches. As such, it is best to consult a team's recent performances and statistics before you bet. 
Over/Under Runs 
The over/under runs betting option is an excellent alternative for bettors who are struggling to find favourable match result odds. If you have an idea about who you think will win a match, then wagering on how many runs you think a side will score can often be a good way of getting better value out of your bet. If you think one particular team are going to win easily then you can bet on them posting a high score, whereas if you think one side are destined for defeat then you can wager your funds on them making a low score. 
Runs at Fall of First Wicket
Predicting how many runs will be made before the fall of the first wicket is a betting option with the potential for some excellent value. If a team set up a weak opening partnership to face a fearsome bowling attack, then you can bet on them to lose their wicket in one of the early overs. But if a team has been particularly strong with the bat in their opening sessions and they're taking on some out of form bowlers, then you can wager on them making a high opening score. As you are required to pick how many runs will be made before the first batsman gets out, it is important that you look through the stats and previous form of both the batting and bowling sides before you wager. 
Method of Dismissal for Next Wicket
There are a number of different ways that you can get out in cricket that go beyond having your stumps knocked over. Batsmen can get out if they are caught, run out, stumped or hit Leg Before Wicket (LBW), as well as if they retire or are sent off. Betting on how the next wicket will fall involves using the live cricket betting markets as well as analysing the form of the batsmen currently at the crease. If a player has a recent habit of getting out by LBW, for example, then betting on him to do the same against a strong bowling attack can be a solid move. Playing at a site that provides live cricket streams can be useful for this market because you can monitor the recent decision making of a batsman before you bet. 
Top Batsman
In the top batsman betting option, you are wagering on which batsman will score the most runs in an innings. A batsman will have to face a minimum of one ball for this bet to stand and there are a minimum number of overs that the batsman has to face in order for the bet to be valid. These will depend on the format the game is played in, but it usually stands at 50 overs for test matches, 20 for ODIs and six T20 games. What's more, in the case of test matches, only the first innings score counts. So if a batsman posts the best score of the match in the second innings, then that sadly won't win the bet. A good way to make an educated wager in this market is to research the recent scores that individual batsmen have made in the format you're wishing to bet on. 
Top Bowler 
Similar to the top batsman market, here you are betting on which bowler you think will put in a man of the match performance by taking the most wickets. A player will have to have bowled at least one ball for this bet to be valid, and in the case of more than one bowler ending the game with the same number of wickets, then the player who has conceded the fewest amount of runs will be the winner. A player's bowling average is a good place to start when you're researching a bet in this market as this will give you the aggregate number of runs they concede between taking wickets. Moreover, if a player has had some recent success in the format you're betting on, or against a particular batsman, then that can be a good indicator that they could replicate that form. 
Tournament or Series Outright
Cricket bets aren't limited to single matches as you can place outright bets on the result of whole series and tournaments. These can be placed before the competition has started or they can be placed in-play. A lot can happen throughout a series or tournament, so your initial prediction may be proved wrong even just a few matches in. As such, we would recommend being cautious if you're thinking of a laying a bet early on this market. Some solid research into a side's recent performances in that particular format is a good starting point. Analysing the quality of any new players is also particularly important in tournaments like the IPL where pre-season player auctions can dramatically influence a team's performance.
Cricket Betting Tips 
Cricket can be a complex sport so making the right choice when it comes to placing your bet can seem quite challenging. That's why we've provided a few solid cricket betting tips that you can use to cut through the confusion.
How to Bet on Cricket
We've written a comprehensive guide to betting on cricket. Take a look for an explanation of the rules of the game as well as advise on strategy and understanding the basics of cricket betting.
Check Out our Guide to Betting on Cricket
Boost Your Bankroll with a Bonus
When you choose your new cricket betting site, chief amongst your priorities should be the quality of the welcome bonus on offer. There a range of cricket sign-up bonuses that sportsbooks can offer to new customers so let's have a look at some of the key options available to you 
Matched Deposit 
By signing up to a matched deposit, bettors can improve the value of their first deposit by a certain percentage. These promotions will often be along the lines of, '50% up to the value of £50', but some sports betting sites can go as high as 200%. These offers will be subject to wagering requirements that you will have to play through in order to claim your funds. As such, we would always recommend studying the small print of a betting bonus before you invest in it.
Free Bets 
Free bets are a very popular cricket bonus, with sportsbooks offering them to existing customers as well as newly signed-up members. Free bets will likely resemble something like, 'bet £5 get £20 in free bets', and can often come bundled together with other bonuses such as a matched deposit. They can also be claimed as a standalone promotion, it just depends on what the betting site offers. T&Cs apply to many free bets which means that there will likely be wagering requirements that you will need to play through in order to claim your funds. Nonetheless, free bets can be an excellent bonus that bettors can enjoy at their favourite cricket betting sites.
No Deposit Bonus
Often seen as one of the most sought after promotions, no deposit bonuses are the perfect option for customers looking to claim some free funds without the need to make any prior payment. Despite the free cash on offer, no deposit bonuses are often subject to more stringent wagering requirements. This means that it can take longer to claim your winnings compared to a matched deposit, for example. Regardless, these promotions can be useful for those who want to try out a new online cricket sportsbook or want to get to grips with a market they haven't tried before.
In-Play Markets
Cricket matches can often run for quite some time with momentum regularly switching at a moments notice. As such, it is one of the best sports when it comes to live betting, with punters from across the world regularly taking advantage of in-play cricket markets.
Live streaming is available at the best online cricket betting sites, meaning that bettors have the opportunity to place more informed bets on the live market. Should they see that a batsman is struggling against a particular bowler, customers can place an in-play bet in the fall of the next wicket market if they think the batsman's time is up. 
Similarly, live streaming is also helpful for those looking to cash out on a bet. Punters can watch the game and decide to claim their winnings early if they feel the momentum is swinging away from them.
New Cricket Betting Sites 
Sportsbook customers looking for a fresh experience in their next sportsbook should consider trying a new sports betting site. There's a lot that new bookies can offer bettors to compete with the more established gambling industry names. Some sites will give away player-friendly welcome bonuses that mean punters don't have to play through any sizable wagering requirements. New bookmakers can also incorporate an exciting user experience into its site by designing an immersive mobile app and aesthetically engaging site. Some of the best new betting sites will also utilise a variety of innovative promotions, such as free bets or accumulator boosts.
Cricket Betting On the Go
The best betting sites will provide players with native mobile betting apps that they can download to their iOS or Android devices. This means that you can place bets on a variety of cricket markets from wherever you are in the world. Some of the main benefits of cricket mobile betting apps include:
Being able to access features such as

accumulators

,

cashouts

, and

live streams

from your smartphone. 

Push notifications can notify you of exclusive promotions and exciting betting opportunities. 

Bettors can keep a more consistent eye on the latest updates in cricket matches and tournaments from their mobile devices. 

There's no need to keep visiting HTML5 websites from your mobile browser. Additionally, cricket betting apps let you save your preferences and enjoy more personalised features.
Payment Methods
Those looking to bet on the best cricketing action will be pleased to hear that there are a variety of payment methods they can use to both deposit and withdraw their funds. Let's dive into some of the key options available to you as a customer.
Credit cards are no longer accepted for gambling transactions following a change in the law in 2020.
Debit Cards 
Debit cards are the most widely accepted payment method available to bettors with virtually every online cricket betting site supporting the use of them. Cricket fans can deposit and withdraw their funds using debit cards. Deposits are usually processed instantly, with withdrawal times typically taking anywhere from two to five working days. Owners of Visa debit cards can use 'Visa Fast Funds', which allows customers to withdraw their money from selected betting sites in as little as four hours. Coral and Ladbrokes are just some of the cricket betting sites that provide customers with this option.
PayPal
PayPal is the world's most popular and widely-used e-wallet. It offers cricket bettors a seamless way to make deposits and withdrawals without entering any sensitive banking information. The payment provider benefits from top-tier security and has an invaluable Buyer Protection programme that can help punters claim money back from rogue operators. PayPal facilitates rapid transactions, which is another reason why it's so popular at sports betting sites. The only slight issue is that e-wallets, such as PayPal are regularly excluded as eligible deposit methods for bonus acceptance.
Skrill
Skrill is another popular e-wallet service that offers bettors fast transactions and the security benefit derived from not having to disclose any of your own sensitive financial details like card numbers or expiration dates. Users can also take advantage of a prepaid Mastercard solution to help with responsible gambling techniques, such as budgeting. One small drawback is that many UK cricket betting sites don't offer Skrill yet. It can also be ineligible for certain bonuses.
Neteller
Neteller is an e-wallet similar to Skrill. In fact, the Paysafe Group owns both payment providers, so there are multiple overlapping similarities between the services. Neteller offers near-instantaneous deposits and faster withdrawals than most conventional options. It also gives cricket bettors an extra security blanket, as they don't need to disclose banking information to bookies when making deposits. One thing to look out for is Neteller eligibility in welcome bonuses. The payment method can often be blocked from deposit match offers and other promos, so be careful.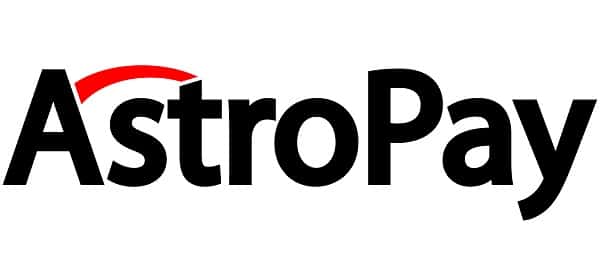 AstroPay
AstroPay functions as an e-wallet and prepaid card solution rolled into one. It's a relatively recent UK betting payment method, so its availability isn't quite at the level of other banking options. This is bound to change soon, as the payment system offers various benefits. The broad selection of possible currencies, including cryptos like Bitcoin and Litecoin, is arguably the main highlight.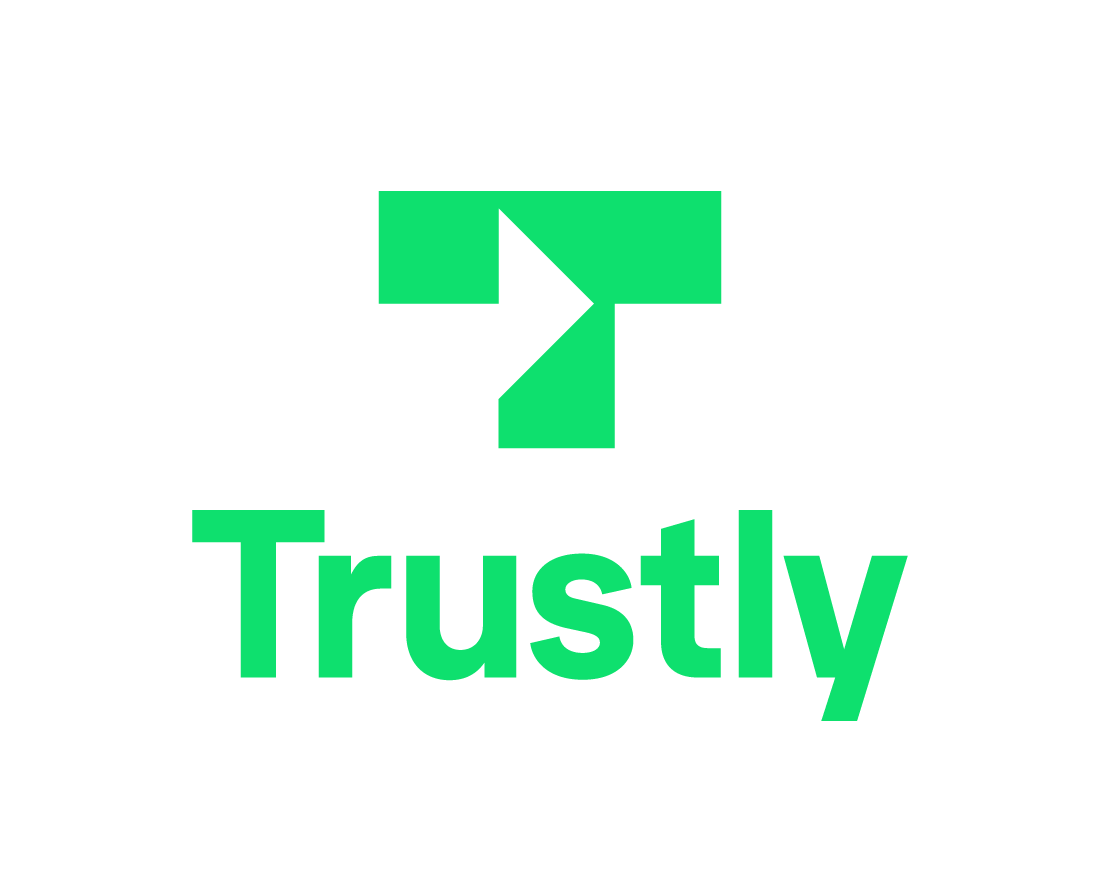 Trustly
A tried and tested Swedish open-banking system, Trustly is increasingly gaining trust among UK bookies and punters. It cuts out the middleman compared to popular e-wallets, allowing bettors to make deposits directly from their bank accounts without needing to enter card numbers or other sensitive financial data. Trustly users enjoy instant deposits and rapid payouts alongside watertight security.

Payz
Payz is a global payment solution that has gained a fantastic reputation due to its high security, fast transactions, and rapidly growing availability across UK cricket betting apps and websites. Users benefit from a seamless and hassle-free payments solution, with no financial data needed other than your username and password. Payz has countless positives, but bettors can sometimes encounter small fees when withdrawing funds using this method.
Prepaid Cards 
Prepaid cards are an increasingly popular banking method with online betting customers, with options such as Paysafecard one of the most widely used. A Paysafecard can be bought in a value of £10, £25, £40, £50, £75 or £100. You can use it to deposit your funds at your chosen betting site using just the 16-digit code on the card itself, rather than sharing any personal information like bank details or your email address. Once the value on the Paysafecard has been used up, the card becomes useless meaning that, should it fall into the wrong hands, there is nothing anyone can do with it. In fact, you don't need a bank account to buy a Paysafecard as one can be bought using cash at one of the many Paysafecard outlets. Unfortunately, as a Paysafecard is a prepaid banking option, you cannot withdraw any funds using it.
Ready to Play?
Betting on cricket has never been easier. Online betting sites provide punters with an enormous range of betting options for cricket matches taking place right across the year. Make sure you are aware of how pitch and weather variations can affect your bet and always do some research into previous form and statistics before you lay your wager. Now the only thing left to do is to compare our list of top cricket betting sites, sign up to your favourite and claim your welcome bonus today!
Frequently Asked Questions