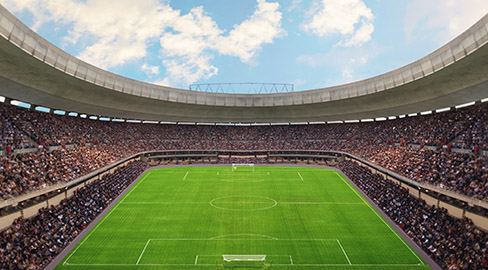 Best Champions League Betting Sites
Updated July 2019 
UK Licensed 
Expertly Reviewed 
Mobile Friendly 
Fast Withdrawals 
BETTING SITES
NEW CUSTOMER OFFER
KEY FEATURES
GO TO SITE & SIGN UP
The Champions League is undoubtedly the pinnacle of European football. It doesn't get much more exciting than a knockout competition that pits Europe's elite against one another. The evening kick offs, raucous crowds, and of course the famous anthem all play a part in making Champions League match days the most magical nights of the season.
With so many tightly contested affairs, picking a favourite is often a tough task for bookies all over the country. The price you get on your bets will often depend largely on the sportsbook you pick, so choose wisely. Read our impartial reviews and guide to the basics of Champions League betting to help make your decision a whole lot easier.
Beginner's Guide to Champions League
What, Where and When?
32 teams qualify for the Champions League, and take part in a group stage before going through the various knockout phases in the build up to the final. The group stage is split into six matchdays, and takes place before the round of 16, quarter finals, semi finals and the final.
Games take place all over Europe, with the Final taking place in a different neutral venue each year.
Who to Back?
We've seen the likes of Barcelona, Real Madrid and Bayern Munich enjoy enough success in the Champions League to consider the very best teams in the competition as easy picks to win on most match days, but we've also seen our fair share of upsets in the prestigious competition too, so it pays to do your research, rather than pinning your hopes on Europe's premier teams.
Recent form, head-to-head stats and team news are all key to your decision – doing a little research, it could result in a sizeable payoff!
Market Depth
Much like any other top football event, you can expect the very best bookies to offer up to 100 markets, and sometimes even more! These include anything from match result to last goalscorer, and everything in between.
As Champions League matches are few and far between, you can expect to find several special markets and even cross-match combination bets to celebrate a big game night. Keep an eye out for these, they can often provide punters with some great value.
Your Questions Answered
Do I lose my bet if a game goes to extra time?
In the knockout stages of the Champions League, if the tie ends with the scores level, games go to extra time. When placing your bet, your bookie will state whether the market offered includes extra time or not. Here's an example: let's say you place a bet on Team A to win, and the game ends as a draw, but Team A win in extra time. If the market you bet on excluded extra time, you will not receive a payout.
What is an accumulator?
An accumulator is a wager that combines four or more selections into a single bet. This means that you will only receive a payout if all of your selections win. Perfect to maximise the excitement of a Tuesday and Wednesday night's Champions League football!