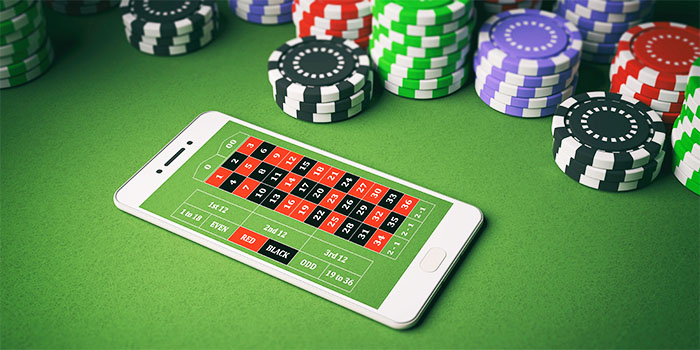 Top French Roulette Sites Compared
Updated July 2019 
UK Licensed 
Expertly Reviewed 
Mobile Friendly 
Fast Withdrawals 
CASINO SITES
NEW CUSTOMER OFFER
KEY FEATURES
GO TO SITE & SIGN UP
The word roulette is French for 'little wheel' so it only makes sense that you should learn the French version of this popular casino game. If you've played the game of roulette before, you might be familiar with the more prominent European and American versions, but by switching to the French variety, you can take advantage of a higher winning probability. Much like any version of the casino classic, French roulette is simple and fun to play, so let's take a look at how it differs from its counterparts.
What Makes French Roulette Unique?
If you take a quick look at the French roulette table, you're sure to instantly notice a few superficial changes to the table layout. While the rules and gameplay don't stray too far from your standard game of European or American roulette, there are a few differences that you should look out for:
All the numbers are coloured white (they are red and black on the American and European tables with the exception of the zero and double zero).
The main betting fields are located on both sides of the table, while on the American and European tables, these fields are located only on the left side.
The French table also has a racetrack-shaped oval for special bets which the croupier may place under instruction from the player.
The outside bets are written in French (occasionally with an English translation below).
The roulette wheel remains identical to the European version, but French roulette has a lower house edge thanks to the unique La Partage and En Prison rules.
House Edge
Sure, the differences in presentation make French roulette stand out, but the opportunity to make more money is the real attraction here. As mentioned earlier, this version of the game has a lower house edge than both American and European roulette, thanks to the unique La Partage and En Prison rules. The house edge values for French roulette are as follows:
For even money bets, the house edge is 1.35%
For all other bets, the house edge is 2.70%
When compared to other versions of roulette, these values are very favourable. For example, the house edge in American roulette is 5.26%.
En Prison & La Partage
These rules are exclusive to French roulette. Either, but not both of these clauses may apply depending on where you are playing:
En Prison – If you have placed an even money bet such as red/black or odd/even and the ball lands on zero, you'll have the option to leave your stake on the table for the next spin. If your bet comes in on the next spin, your stake will be returned to your account balance.
La Partage – If you have placed an even money bet and the ball lands on zero, you will get half of your stake back.
With a payout percentage of 98.5%, the 'La Partage' version of French roulette is more favourable towards players when compared to standard American and European roulette games. It almost sounds too good to be true, and makes the choice between French, European and American roulette a no-brainer.
Top tips for playing French roulette:
Take advantage of the house edge: With a house edge of just 1.35%, we'd recommend sticking with even money bets. You won't get a better deal from any other roulette game.
En Prison or La Partage: Always check which of the two rules apply in the game you're playing, so that you're aware of the options available to you.
Avoid betting systems: Betting strategies such as the Martingale system may look good on paper but they are flawed. Always remember – roulette is a game of chance.
Practice first: There are lots of places online where you can play French roulette for free. This is a great way of learning the ropes before wagering you hard earned cash.
Now you're all clued up and ready to give the French wheel a spin. Looking for a loaded games collection, generous welcome bonus and some rewards for your loyalty? Check out our list of top casinos – they're packed full of them! Always play within your limits and remember to have fun. Good luck!
Your Questions Answered
Can I play live dealer French roulette?
Yes, many of our top casinos have an amazing collection of live casino games for you to choose from, including French roulette. Head to the live dealer table to interact with a friendly live croupier and get the most authentic French roulette experience!
How are results determined in online roulette?
The results of online roulette are completely random, thanks to Random Number Generator (RNG) software used by online casinos. This RNG software is put through frequent rigorous testing to ensure it complies with industry standards. Furthermore, all our top casinos are fully licensed and trustworthy – so you're guaranteed a fair game.
What is the house edge?
The house edge is like a commission taken by the game provider for every bet placed. In reality, it is a tiny fraction of the amount wagered but it is enough to tilt the balance in favour of the house over the long term. The house edge ensure that the casino makes a profit eventually.