The development of MLS becoming a "selling league" or, more granularly, its teams becoming "selling clubs" has been a welcomed one.
It is an obvious and marked change in past thinking and practice, an understanding of one's own place on the global food chain for soccer. It has come thanks to greater investment, both monetarily and focus, on youth development.
And the moniker of "selling" league, or club, can come with a negative connotation at times. Some fans want to keep their best players forever, sure. But most understand the reality. And, as one GM once told me with bemusement, literally every single club in the world is a "selling" club.
The world's biggest clubs are taking notice of talent being produced and developed in MLS. That trend will continue this summer.
This is about the next crop of players likely to go. There are plenty more who are destined to leave, but maybe not yet, be it their own development or club decision. FC Dallas defender Justin Che, who was courted by Bayern Munich this spring, and San Jose forward Cade Cowell come to mind.
Gianluca Busio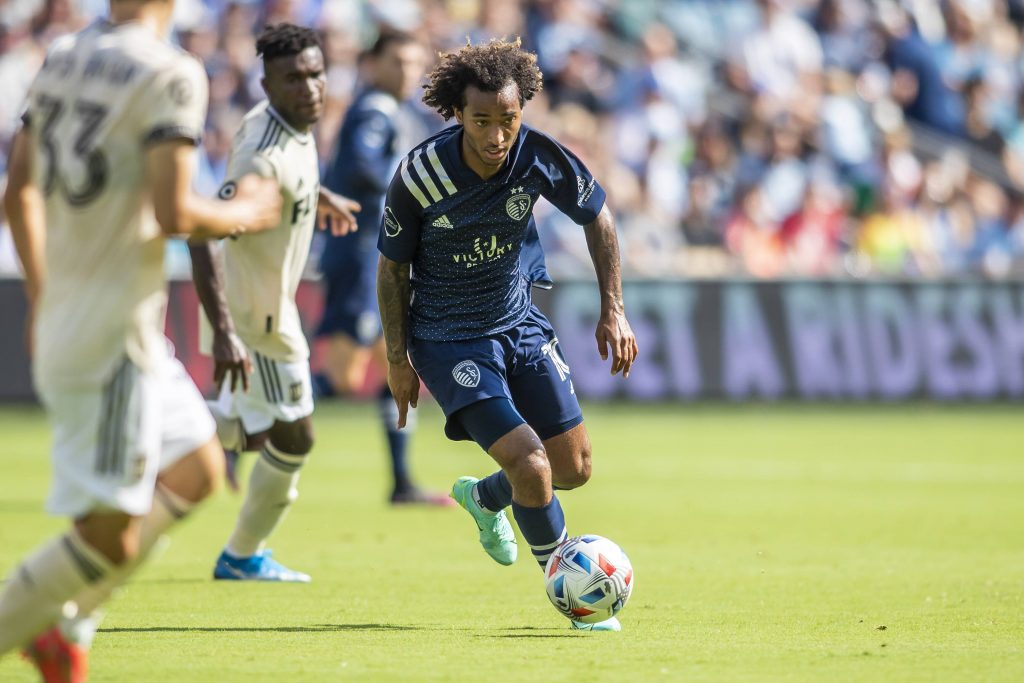 Last year, it was the summer of Brenden Aaronson. The then-Philadelphia youngster dominated headlines as a number of European clubs queued up in hopes to sign him.
This year, the spotlight is on Busio.
Sporting KC's homegrown star is being chased by a number of Serie A clubs, Sporting Lisbon as well as more in the Netherlands, Belgium and France. With his contract expiring after the 2022 season, a move this summer is looking increasingly likely.
Busio, who turned 19 less than a month ago, has long been on the radar of MLS and US national team fans, making his professional debut at age 16. Calm and intelligent, Busio has thrived in five positions: His natural No. 10, on either wing, false nine, box-to-box and even as a No. 6. His positional fluidity is an attractive quality. He is tied for the team lead in chances created, first in duels won and third in expected assists.
"What I'm happy about is that people are getting a chance to see what I see every day in that kid and that is that he is not only an incredible talent, but he's incredibly mature for his age," head coach Peter Vermes told media after the club's win over the Houston Dynamo on May 29. "The things that he's able to pull off on a regular basis and do it consistently is incredible. He's just got a great attitude. I don't think he gets the recognition that he deserves. He is a fantastic player. He is a great kid. He continues to display what a great soccer player he is every time he steps onto the field."
Italy seems the most likely destination, given his Italian passport and the volume of interest from their clubs.
Diego Rossi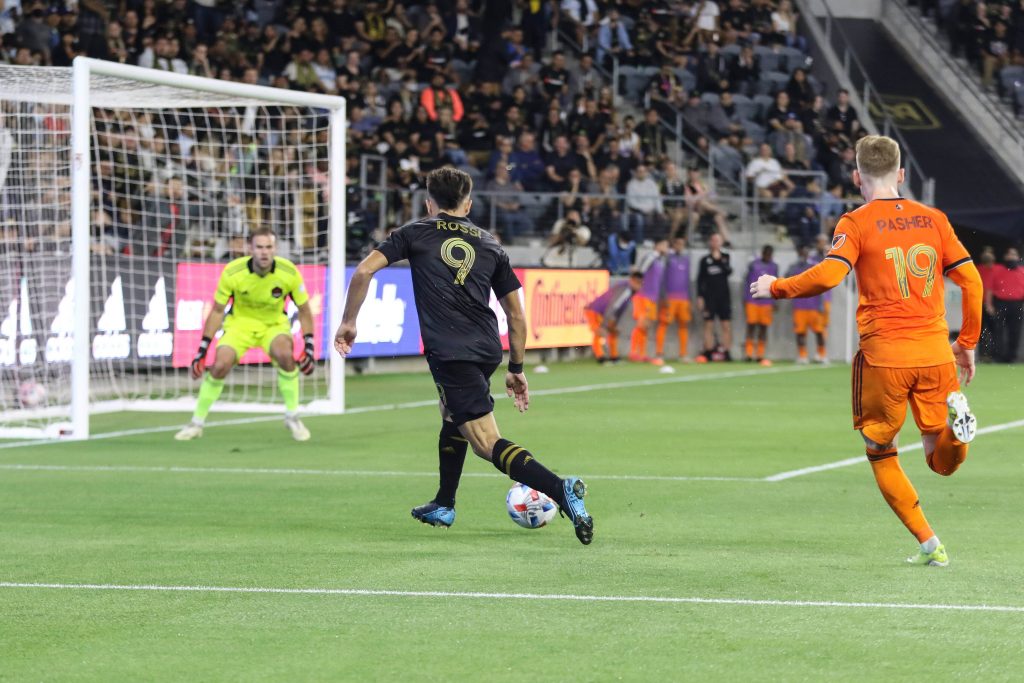 Given Diego Rossi's age, quality and performance, it's a bit of a surprise a European club from a top-five league has yet to recruit him.
Rossi, now 23, has been an obvious talent and candidate to move abroad since his MLS debut, scoring LAFC's first-ever goal. An overqualified second-banana to superstar Carlos Vela, the winger has 45 goals and 20 assists in 93 MLS matches. He won MLS' Golden Boot in 2020 when Vela missed most of the season due to injury.
A direct winger, Rossi has thrived in LAFC's high-octane attack. He's a goal dangerous from wide areas, a tremendously valuable quality.
"He's worked hard on his finishing, you've seen the improvement there," head coach Bob Bradley told media last summer. "Just a couple years he's gone from a young player … to someone who is relentless."
Former teammate Dejan Jakovic put it a bit more directly.
"Diego is a stud," Jakovic said. "He's a baller for us."
Rossi has been linked with clubs in Serie A, Ligue 1 and elsewhere throughout the years, but these links have been somewhat tenuous. This winter a few Championship clubs hoped to take him on loan but came up fruitless in their pursuits. This summer Rossi has gotten more interest from England and elsewhere. It just feels like a matter of time before he's gone.
Daryl Dike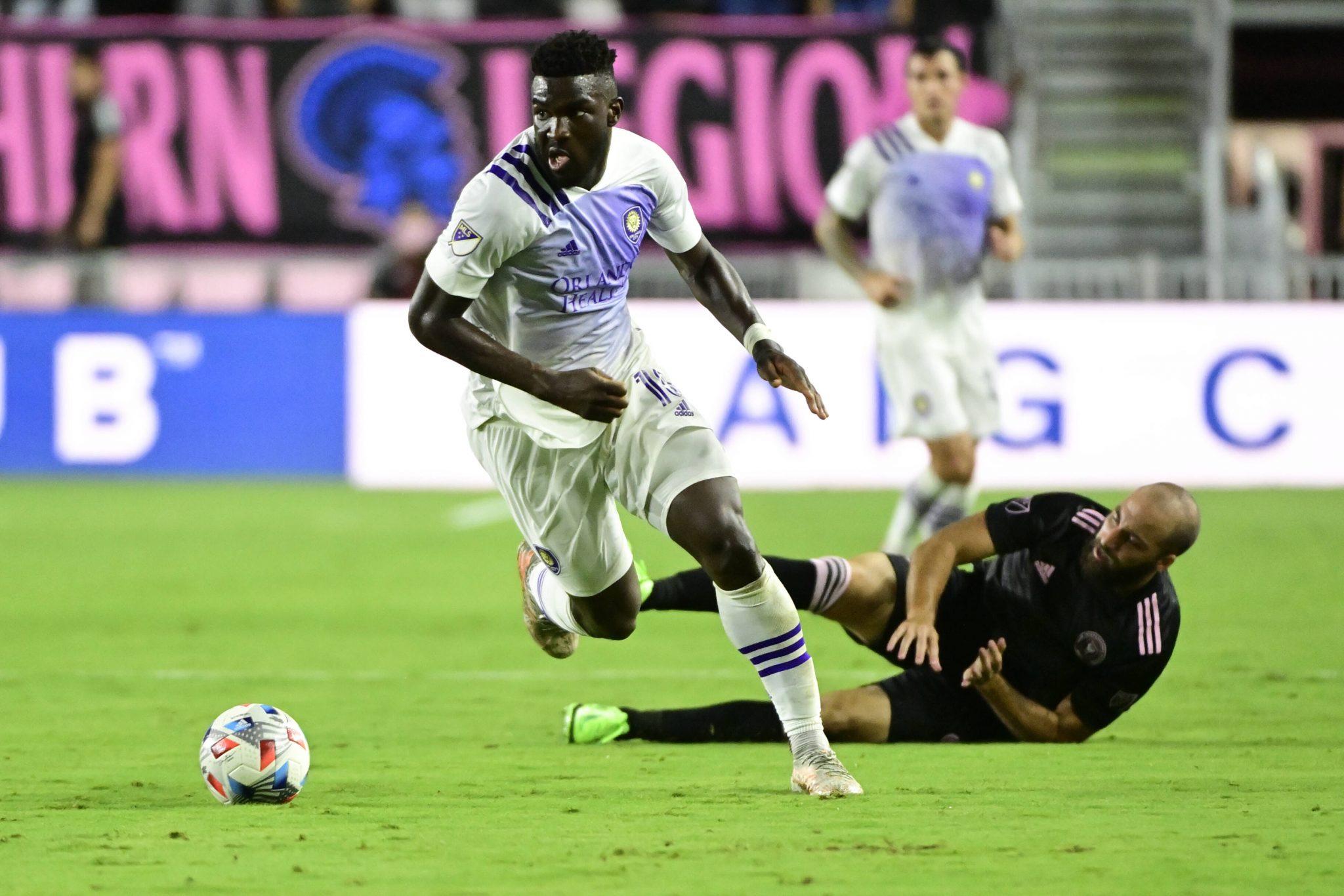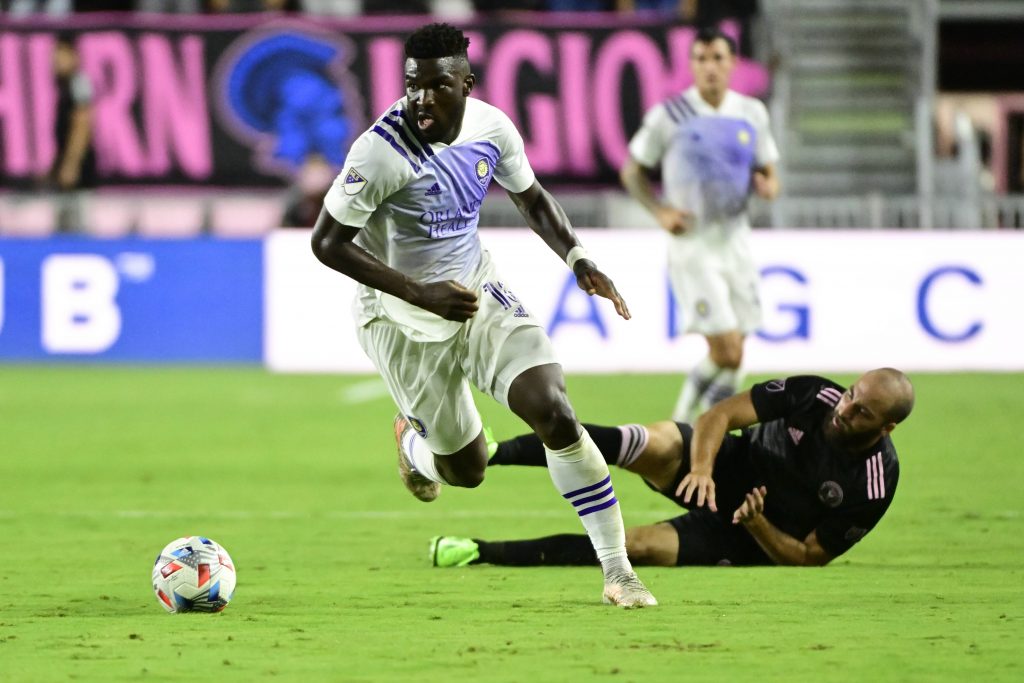 It's been quite the year for Daryl Dike. At this point in 2020, he was still awaiting his professional debut. It's easy to forget, but he wasn't some can't-miss young talent or obviously destined for stardom. He had a strong college career with the University of Virginia and was selected No. 5 in the MLS SuperDraft by Orlando.
Then he took MLS by storm over the last six months of 2020. And then he took the Championship by storm over the first six months of 2021.
Dike, seemingly made of muscle while towering at 6'3", had eight goals and four assists in MLS last year in 17 appearances. A January debut with the US national team gave him the requisite standing to get a UK work permit, made a deadline day move to Barnsley where he had nine goals in just under 1,300 minutes.
This was despite joining a new league mid-season after not playing a club match in around three months.
Damn near every club in the Premier League has been linked with a move for him this summer, the latest of which newly promoted Watford. Will Orlando get their desired $20 million?
Until then, he's back in MLS. He played 161 minutes over three games and, of course, has scored two goals. Standard stuff for the rising star.
Eduard Atuesta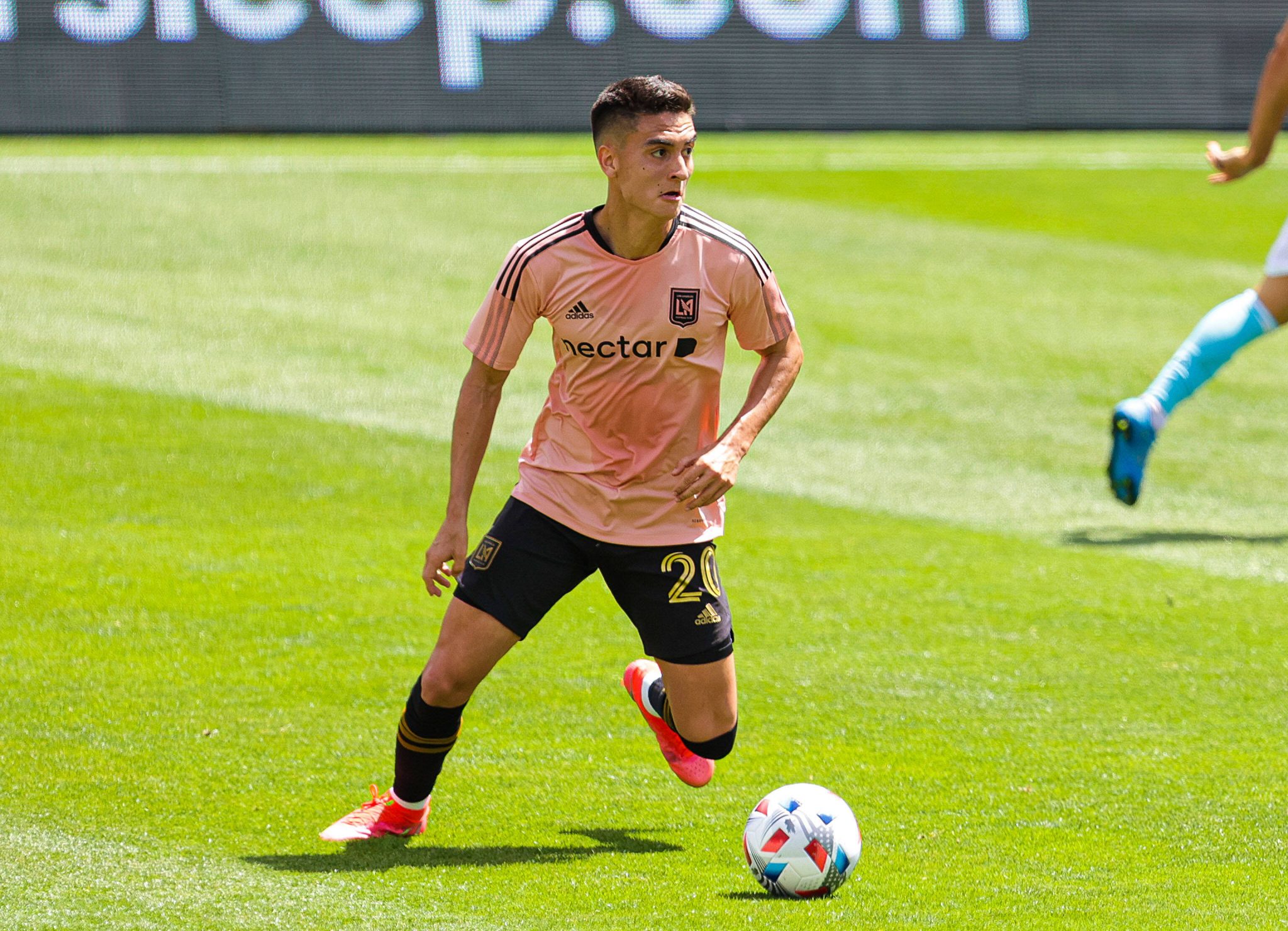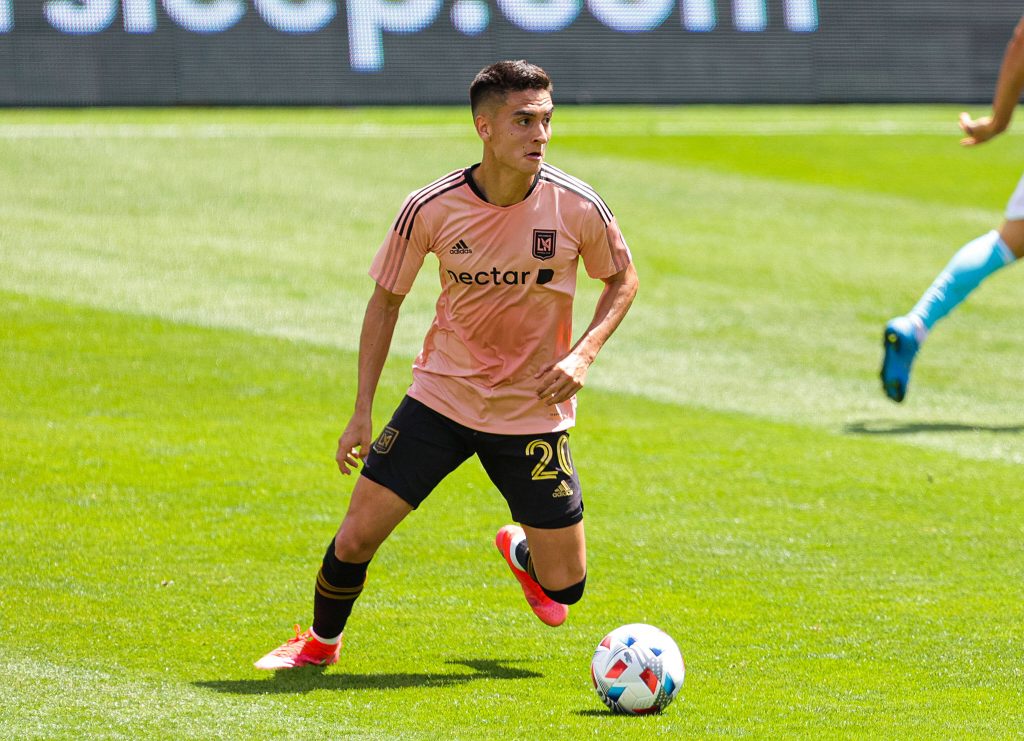 A classy, orchestrating defensive midfielder, Atuesta is a Best XI calibre player in MLS and on the cusps of the Colombian national team. Like LAFC teammate Diego Rossi, it's a bit of a surprise he hasn't been poached by a bigger club.
Not for the lack of interest, of course. Copa Libertadores champions Palmeiras were in negotiations with LAFC over his services, but couldn't agree on the price. It's believed LAFC wanted at least $4 million for their star midfielder.
That is not a steep cost for Atuesta.
"Eduard is a special talent, which he has demonstrated throughout his time at LAFC," club Co-President and GM John Thorrington said after the player agreed to a one-year contract extension this winter. "He is a top player in our league capable of playing at the highest level, and we are certain he will continue to play a critical part in our success for as long as he is here."
The 24-year-old has made 82 appearances in four years with the club, including a stellar 2019 as he was an integral piece in the club's MLS record-setting season. It is not hard to imagine him fitting in well at a Europa League-caliber club.
In that 2019 campaign, Atuesta was second in MLS in passes completed and second in passes ending in the final third. He was LAFC's metronome, their pace-setter and progressive passer. He also was no slouch defensively, finishing 16th in MLS in duels won.
Caden Clark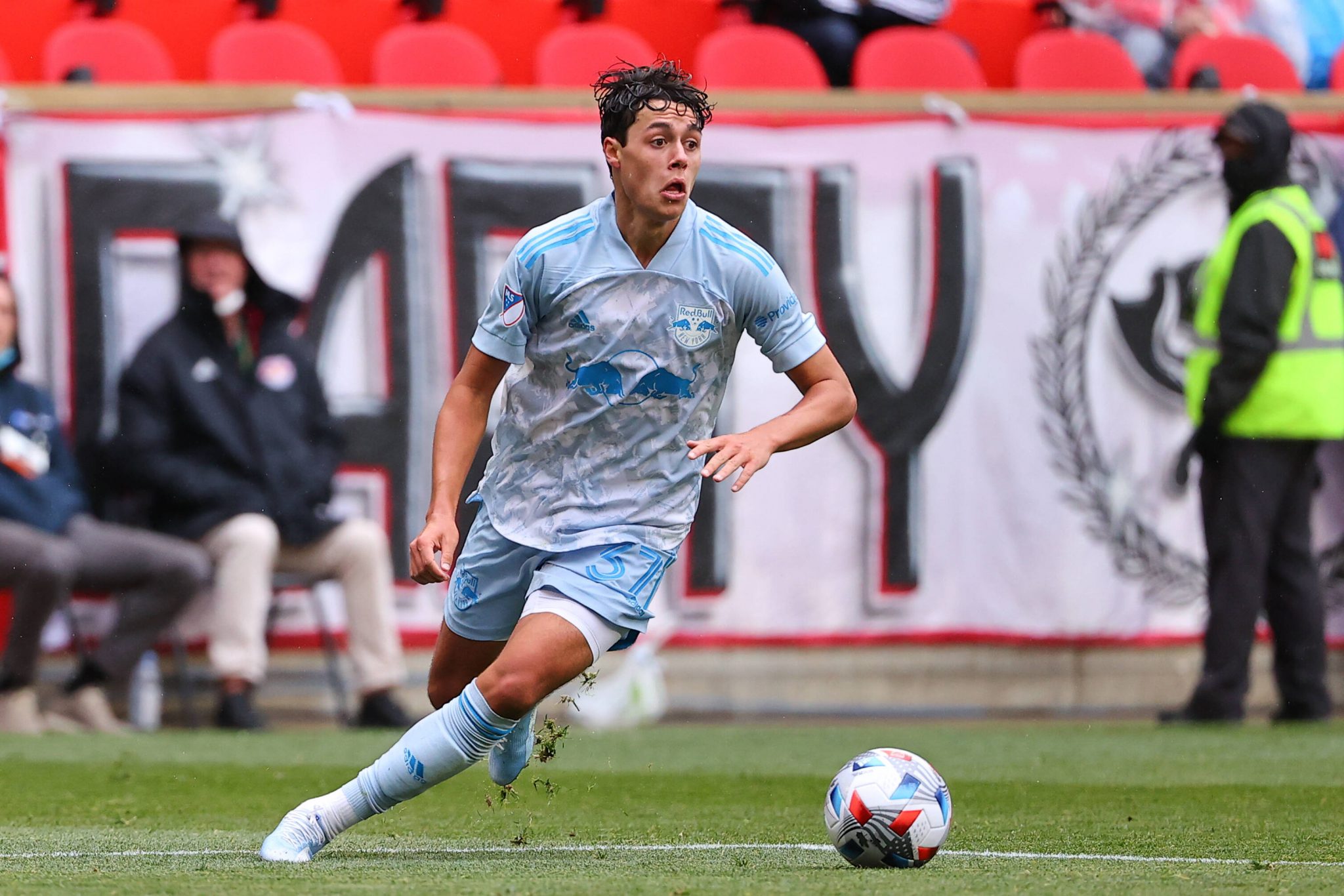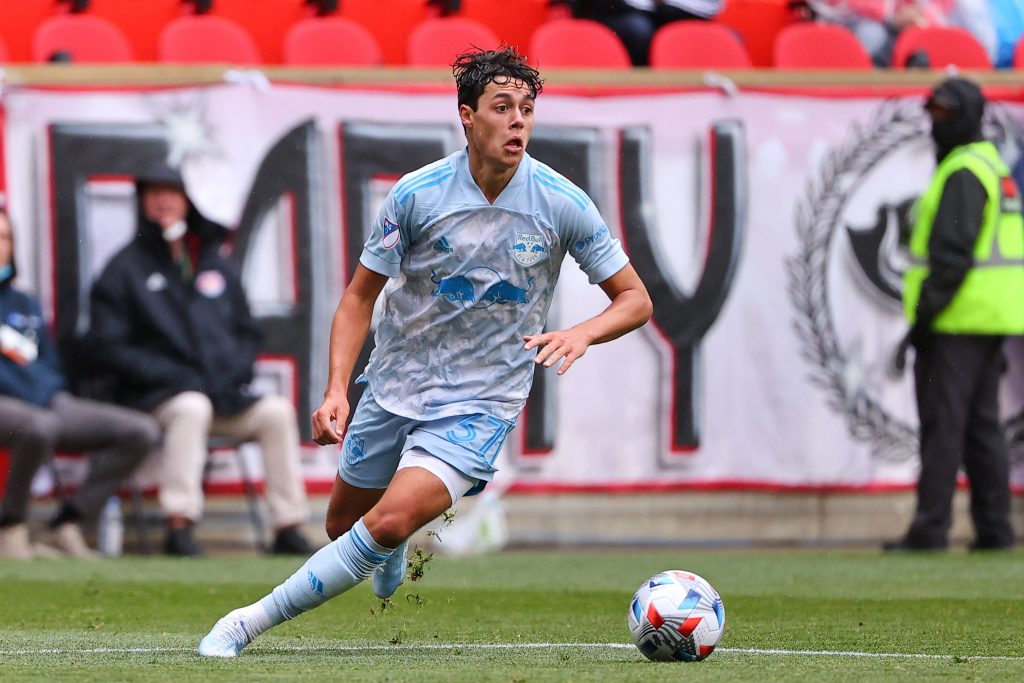 Well, perhaps "likely" to Europe soon is misleading. He is heading to Europe… but not until after the MLS season ends. His heavily reported move from New York Red Bulls to RB Leipzig has been announced for the winter, joining former RBNY favourites Tyler Adams and Jesse Marsch at the Bundesliga club.
Clark is the crown jewel of a New York Red Bulls midfield stocked with burgeoning young talent, alongside Venezuelan international Cristian Casseres and US youth international Frankie Amaya. His talent was obvious from the moment he made his MLS debut last fall and has a penchant for bangers.
The 18-year-old is "bangers only" personified, with damn near each of his seven goals have been something special. He has seven goals and two assists in 16 appearances, 11 of which were starts, between the regular season and playoffs.
Clark is a modern midfielder, excelling in the Red Bulls' pressing and transition system. He can play as a No. 10, on either wing or even as a box-to-box role deeper in central midfield.
While following the same path as former RBNY standout turned Leipzig starter as him, Clark has impressed Adams.
"I was able to catch a few games; he's obviously scored amazing goals, but you know beyond just the goals, he's a quality player," Adams told Transfermarkt. "He seems like a creative player; he always has ideas he's, you know, very far ahead for a 17-year-old. He looks like he's grown and developed in just these few games in MLS."