According to recent Google Trends data, interest in online casinos has doubled in recent months, what's more there has also been a 150% increase in Brits enquiring about the best casino pay-outs. Clearly, people haven't let lockdown stop their love of potentially winning big, with people still taking to online casinos during lockdown.
It's no surprise that people are ready to experience the glitz and glam that comes with casinos now that many are opening their doors again.  So, with a number of these extravagant casinos residing in some of the biggest and most lavish cities, it can be tough to decide which is the best. But not to fret, as Compare.bet took it on ourselves to find out which were the most Instagrammable casinos in the hopes of seeing where people may head first.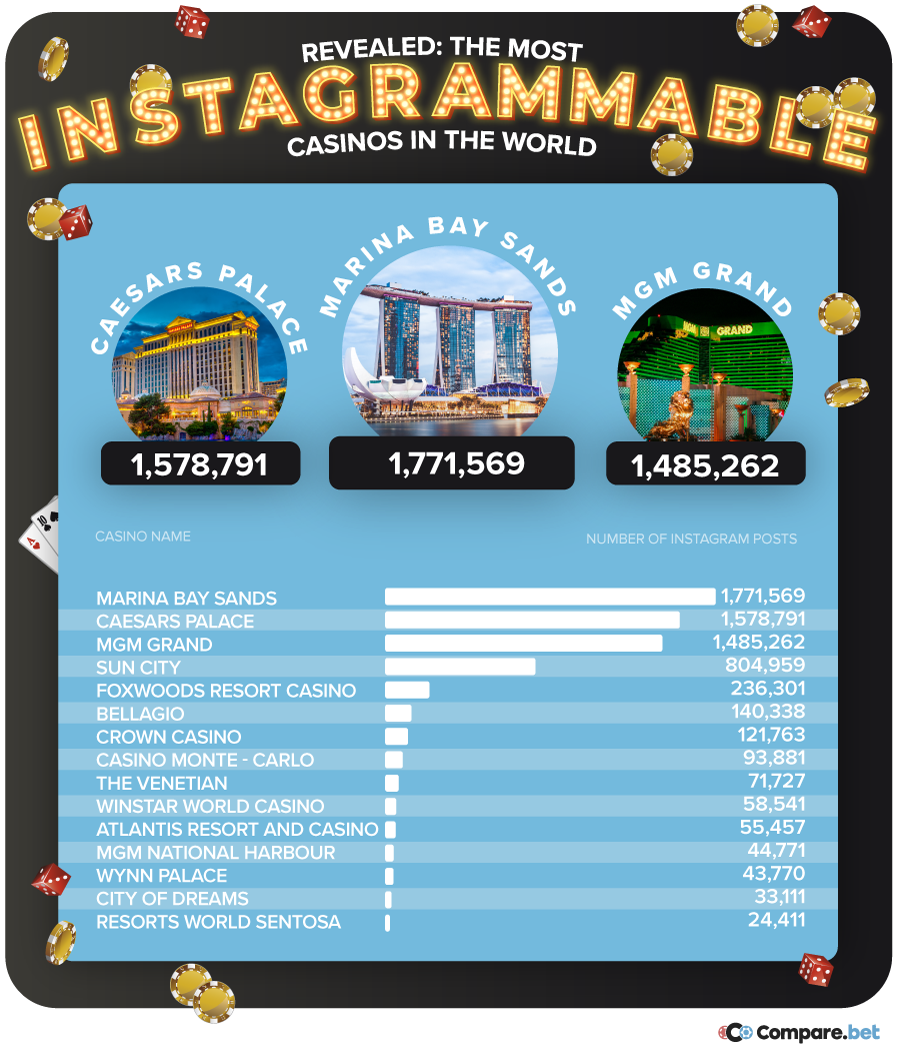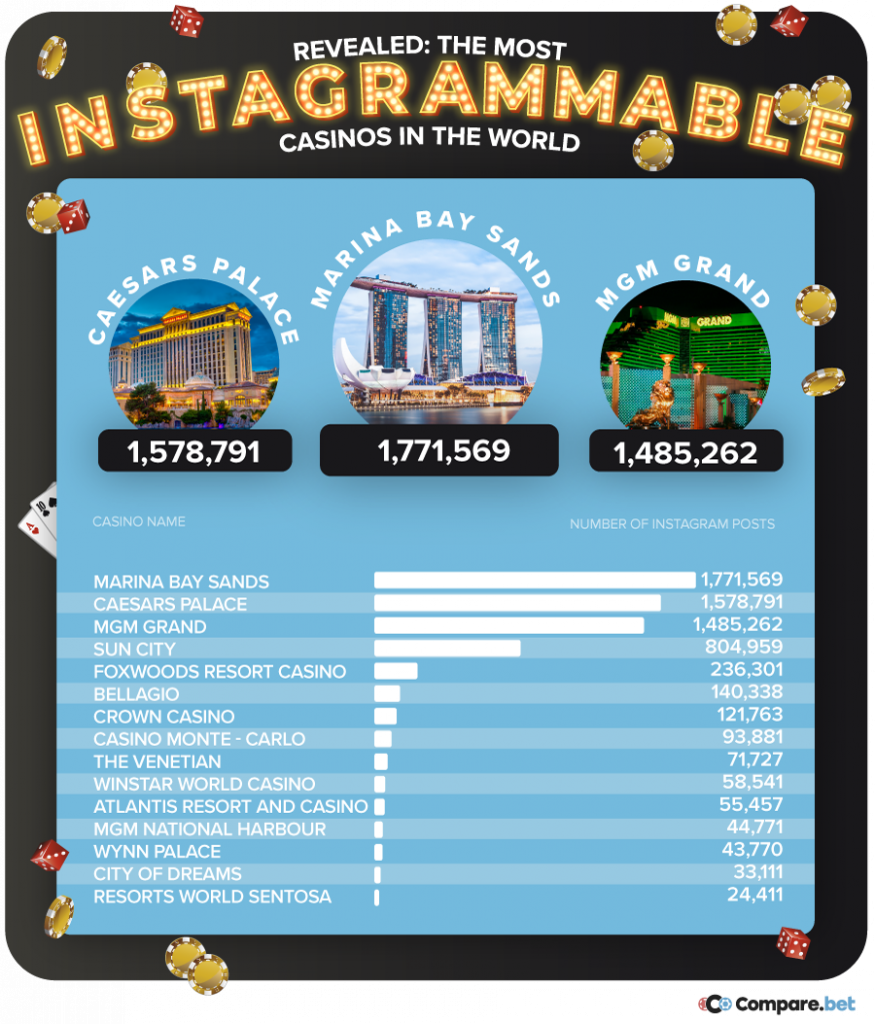 1. Marina Bay Sands, Singapore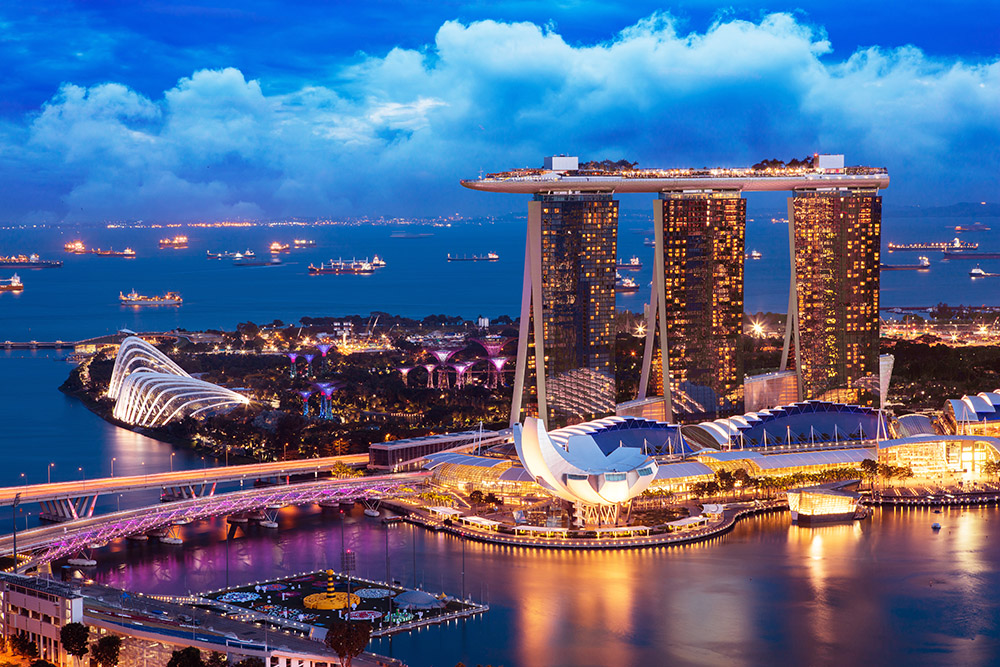 Coming in at the top of the list and taking the title of the most Instagrammable casino is Marina Bay Sands with a whopping 1.7 million hashtags! The Singapore-based casino is a clear favourite with enthusiasts across the world as they also have 186,000 followers on Instagram.
2. Caesars Palace, Las Vegas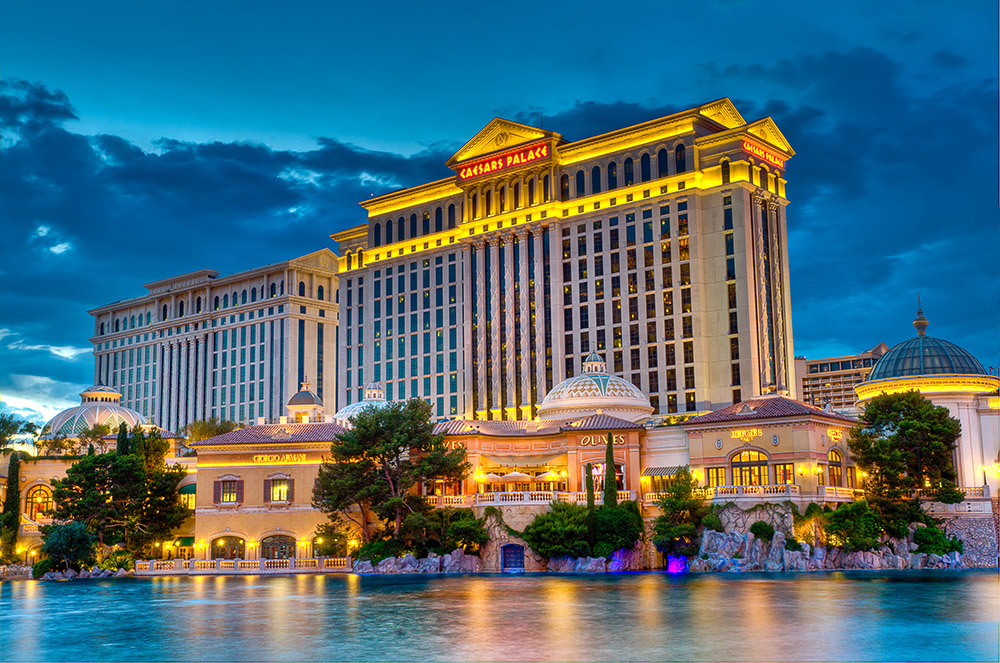 Known for its appearance in the 2009 award-winning film The Hangover and hosting the likes of ex-president Barack Obama, Khloe Kardashian and Jennifer Lopez, in second place is Caesars Palace with over 1.5 million hashtags. A fun little fact about Caesars Palace is that all of the buildings and interiors mirror ancient Rome, including a massive spa with Roman baths where you can have all the stress from gambling massaged away.
3. MGM Grand, Las Vegas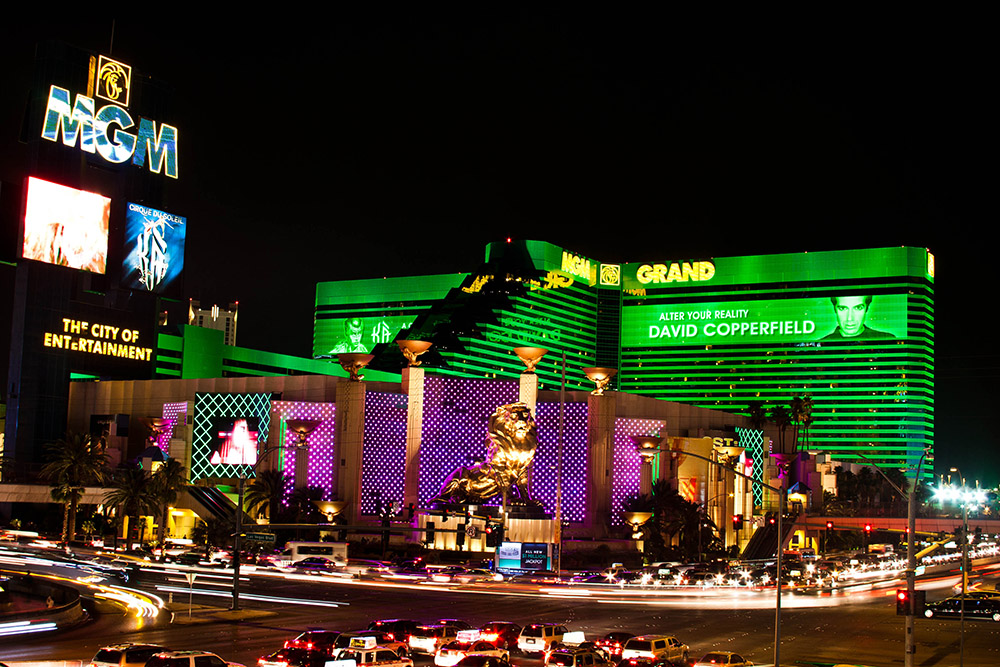 Following in third place is MGM Grand, hailing straight from sin city with 1.4 million hashtags. It can be described as a gambler's delight with 6,852 rooms to pick from. Not only does The MGM offer gambling facilities, but also high-end shopping and gourmet dining experiences. It also offers you the chance to run into some of your favourite music artists, with stars like Christina Aguilera, Steve Aiko and Taylor Swift frequenting the joint.
Caesars Palace and MGM Grand are among many of the casinos that are ready to open their doors again to the public, so you might want to start brushing up on your poker skills!
4. Sun City, South Africa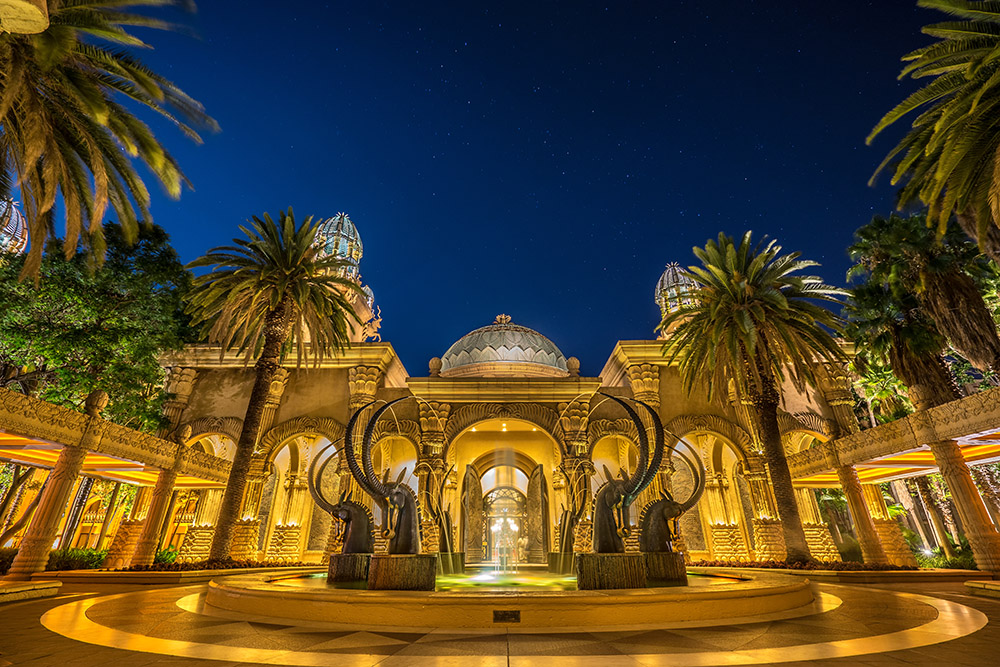 With 850 slot machines and tables where you can play blackjack, roulette and stud poker, it's no wonder South Africa's very own Sun City made the list in fourth place with over 804, 950 photos currently hashtagged. Guests here can go on safari rides or, even better, elephant-back rides; now that's something not many casinos can offer. Sun City has been described as being in the middle of nowhere, so if it's exclusivity you seek, this is definitely the Casino for you.
5. Foxwoods Resort and Casino, Connecticut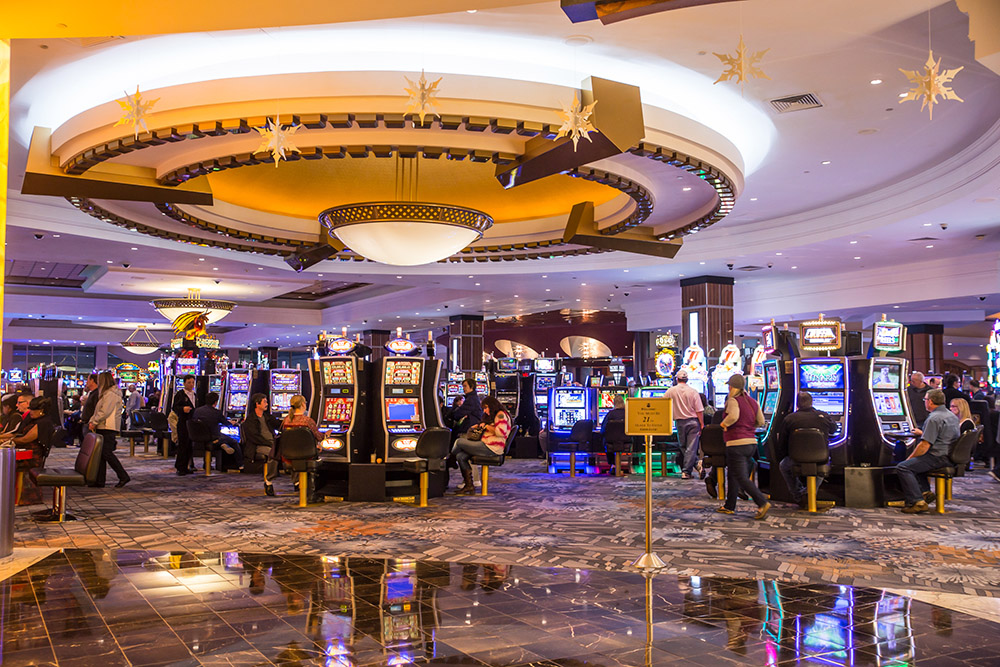 Connecticut might not be everyone's first choice of location when picking a casino, but in fifth place is Foxwoods Resort and Casino.  With the choice of over 2,000 Native-American themed rooms and 236,301 hashtagged photos, Foxwoods Resort Casino is definitely worthy of this list and consideration for your future travels!
6. Bellagio, Las Vegas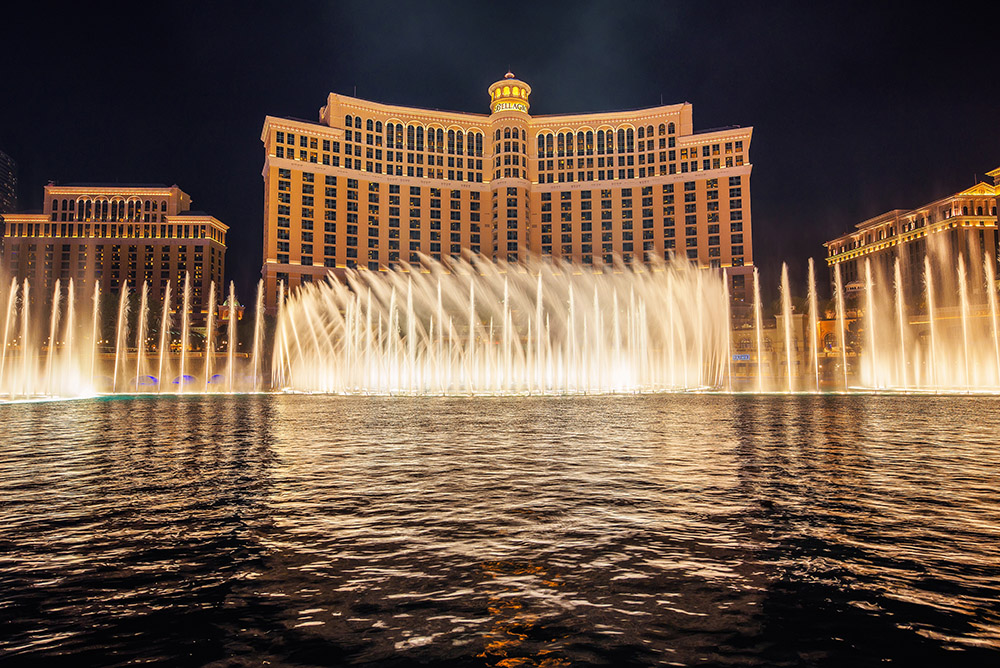 If you are a fan of Oceans Eleven, then you'll already have heard of the Bellagio which placed as the sixth most Instagrammed casino. With 140,338 hashtagged posts it adds to the long list of Las Vegas choices. One of the most famous casinos in the world, the Bellagio can be said to set itself apart from the rest with its luxury and class and that can be seen as they have the most Instagram followers out of the casinos listed, their following currently stands at a colossal 317,000!
7. Crown Casino, Australia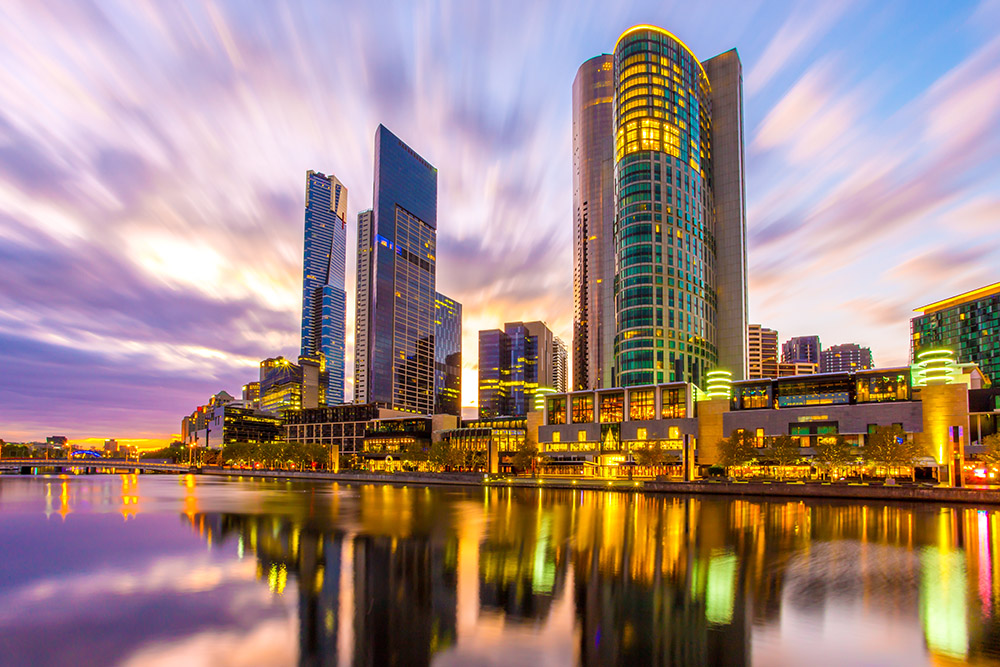 18,575 posts behind the Bellagio is Australia's very own Crown Casino, with 121,763 hashtags on Instagram. Amassing 32,000 Google searches on average each month, it's no surprise this private gambling club made it to the list.
8. Casino Monte-Carlo, Monte Carlo
Made even more popular by films like GoldenEye, Oceans Twelve and Monte Carlo, Casino Monte-Carlo is the eighth most Instagrammable casino. With 93,881 hashtagged photos and an average of 5,400 Google searches per month, no list is complete without it. Known for having a huge range of table games that include classic poker, roulette and blackjack to Punto Banco and Trente & Quarante, it can be described as a millionaire's playground.
9. The Venetian, Macau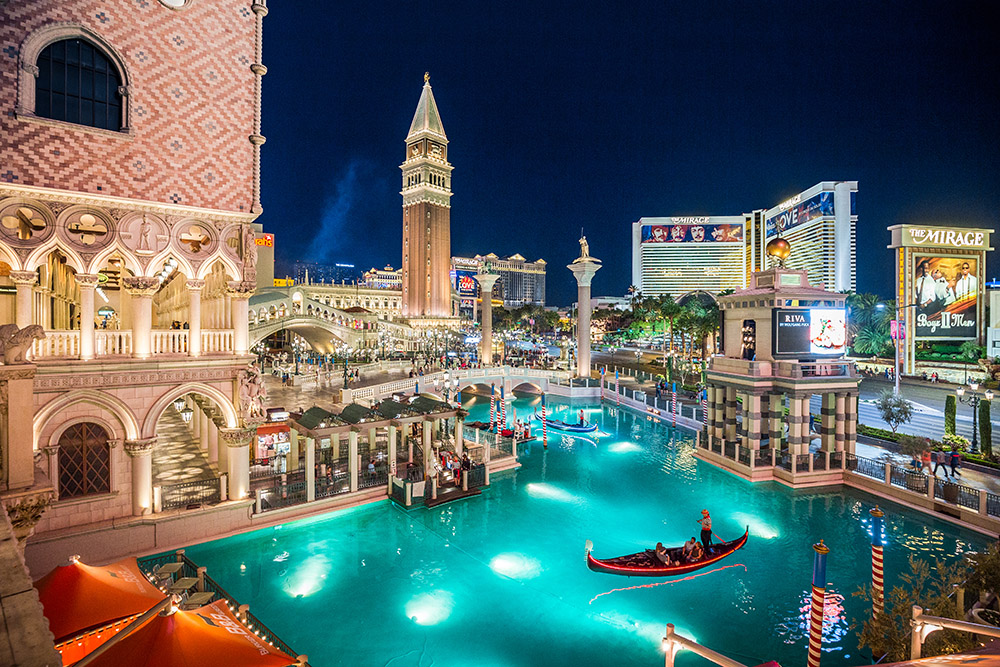 Macau has not only one, but two casinos that made it to the list! The first being The Venetian with 71,727 hashtagged posts on Instagram, making it the ninth most Instagrammable Casino found by Compare.bet. Often called the Eastern Las Vegas, it is no surprise that some of the most Instagrammable casinos can be found there! This staggeringly huge casino is said to be the seventh largest building in the world when it comes to floor space, and more than half of that is dedicated to gaming. Frequented by celebrity couples such as Justin Timberlake and Jessica Biel, as well as Courtney Love before lockdown, you'll be certain to see familiar faces as their doors open again.
10. Winstar World Casino, Oklahoma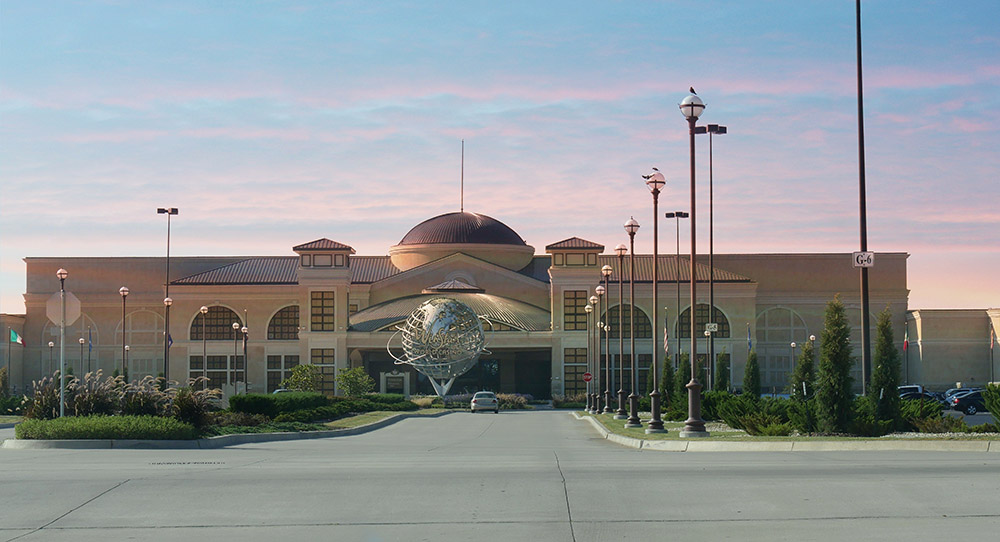 The world's largest casino isn't in Las Vegas, Atlantic or Macau but rather in Oklahoma at Winstar World Casino. It may be the biggest Casino but it's not the most Instagrammable with only  58,541 hastagged photos in comparison to the Casinos higher on the list. Aside from its gaming appeal, Winstar offers guests a golf course, a nightclub, a sports lounge, pool bar and spa so there's no reason for their daily itinerary to have gaps.
11. Atlantis Resort and Casino, Bahamas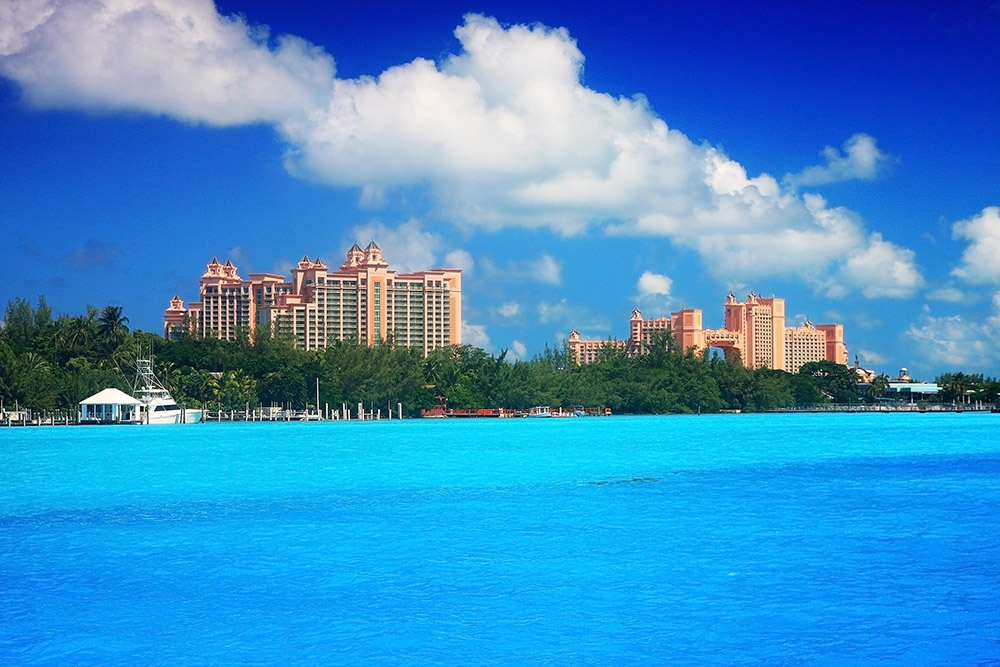 Imagine being able to play blackjack poolside. Well you don't have to just imagine at Atlantis Resort and Casino! With 55,457 hashtagged photos on Instagram it's a clear favourite for many. Atlantis Resort offers free tours of their 63-acre waterscape which has 11 lagoons holding 50,000 sea creatures representing 250 species.
12. MGM National Harbor, Washington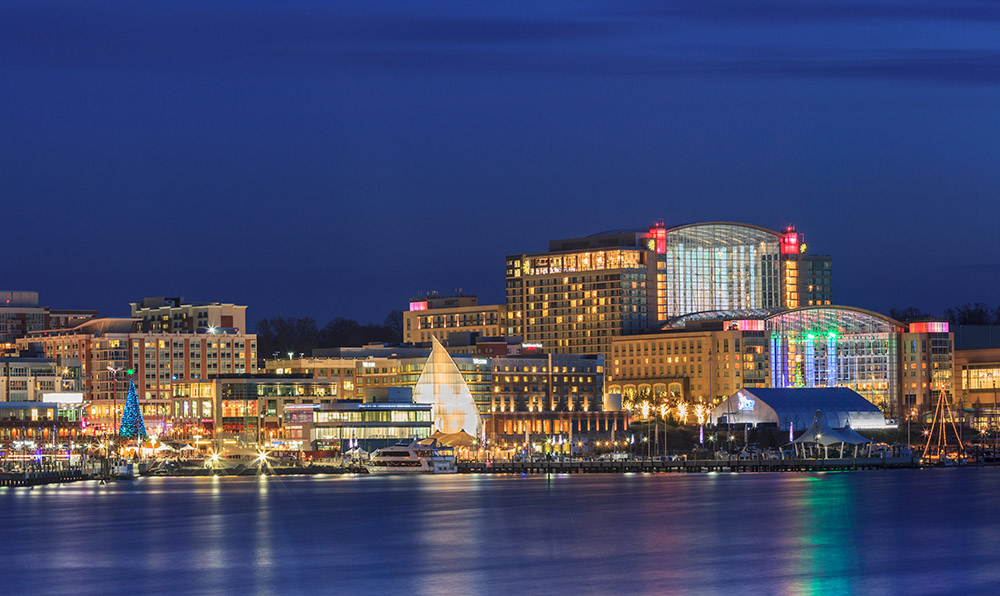 In 12th place is MGM National Harbor with 44,771 photos on Instagram. Home to one of the largest gaming floors outside of Las Vegas. With 160 stores, 40 restaurants, an iconic Capital Wheel and, according to them, the best sunset views around, MGM National Harbor is definitely worth adding to your list of casinos to consider
13. Wynn Palace, Las Vegas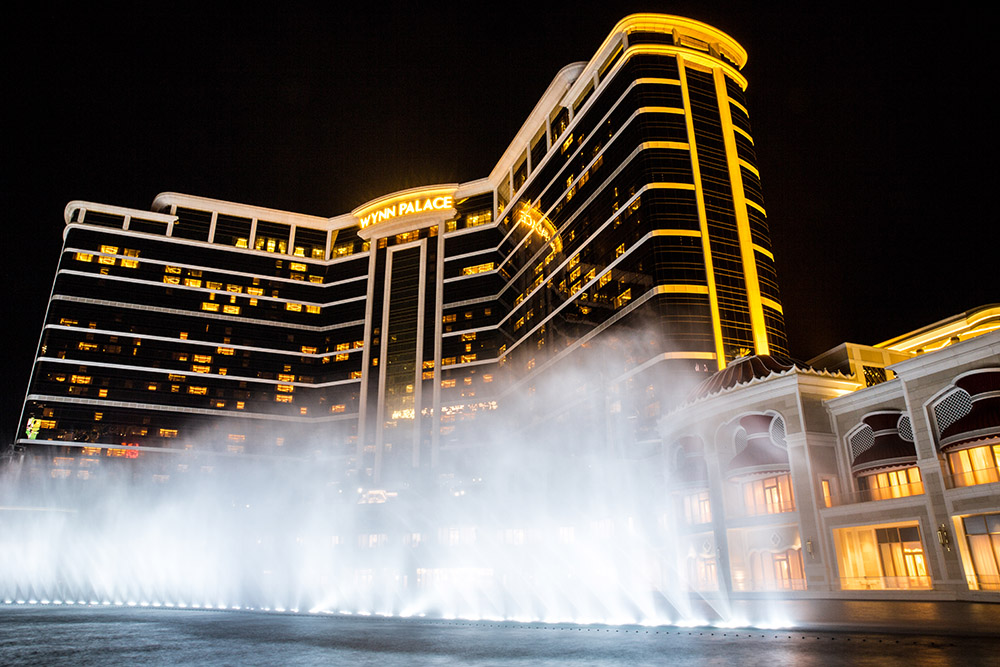 We head straight back to Las Vegas with Wynn Palace which follows in 13th place with 43,770 pictures on Instagram. Accompanied by 18 high-end restaurants on-site, as well as an exclusive spa and shopping opportunities, you have the choice of celebrating and spending your earnings straight away!
14. City of Dreams, Macau
With 33,111 photos and Located directly opposite the Venetian is the City of Dreams can be found in Macau. When visiting here you are guaranteed to get more bang for your buck, with there being four hotels, four spas, and tons of boutiques to shop at, prepared to get lost in luxury.
15. Resorts World Sentosa, Singapore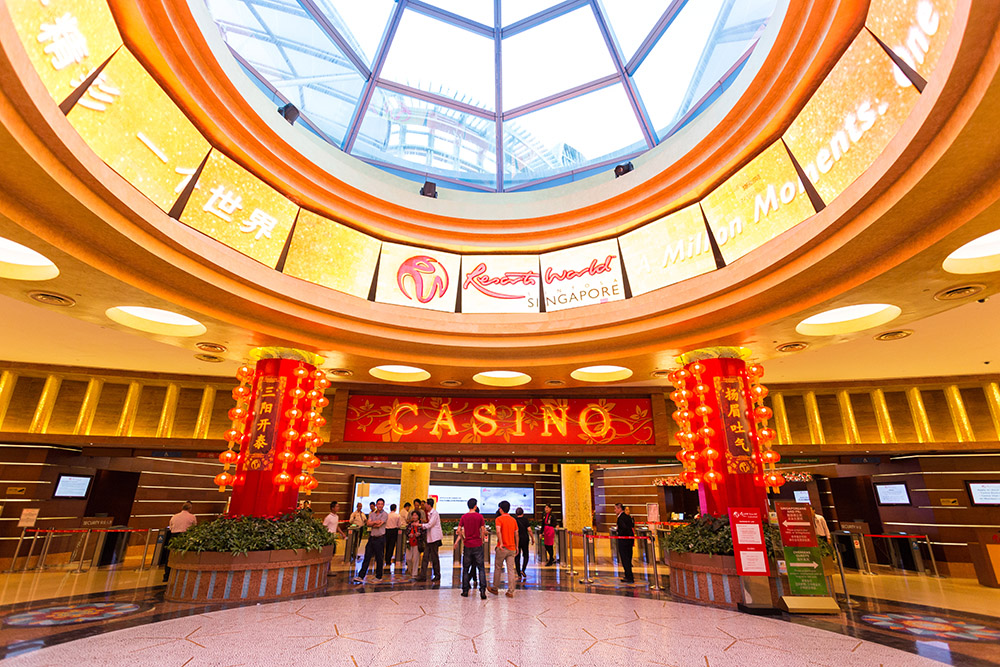 Completing the list with 24,411 hashtagged photos, 88,200 followers on Instagram and 15,000 monthly Google searches, is Resorts World Sentosa. Also home to six hotels, a Universal Studios theme park, Adventure Cove Water Park and a Marine Life Park that is home to one of the world's largest oceanarium, there's something for all the family to enjoy.
Methodology:
The numbers for this were collated by searching the names of different casinos on Instagram and noting the number of hashtags for each casino there were – including variations. The different variations were then added together to compile a list of the top 15 Instagrammable casinos around the world.